Annual CVCA Pet Calendar Contest – Begins 10/11!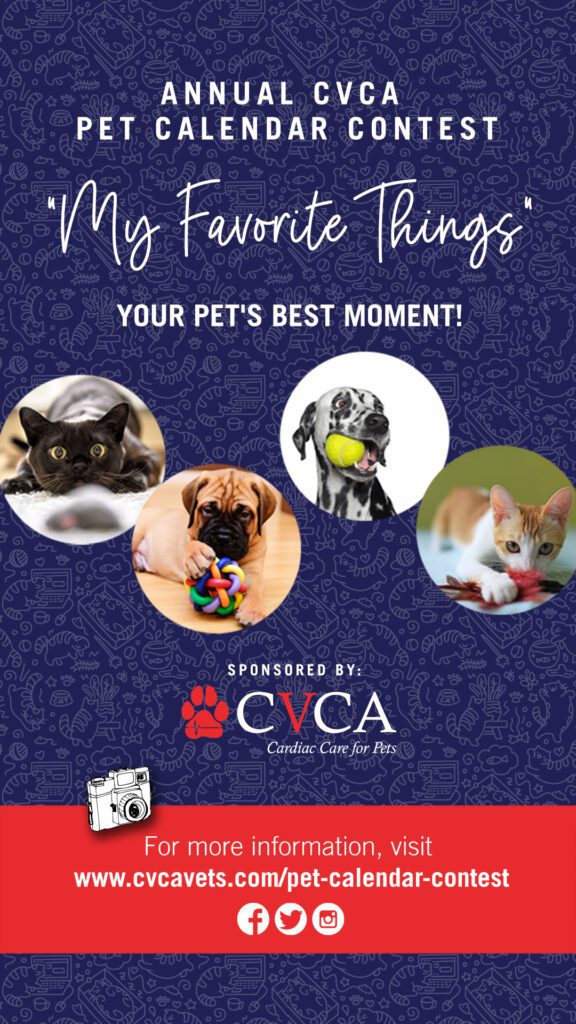 Are you a current or former client of CVCA?
Do you have a picture that shows off your pet's favorite place to hang out, their favorite activity, favorite toy?
Give us a sneak peek into your pet's favorite things for a chance to be featured in our 2022 CVCA Calendar and other great prizes!
---
Step 2: Ensure your photo meets our photo submission guidelines. Photos that are not .jpeg or .png format with minimum of 2 megapixels/1600×1600 resolution may not be eligible for inclusion in the calendar.
Step 3: Submit your photo.
For inquiries, contact our contest administrator:
Nikki Salapa, Senior Marketing Associate
nikki.salapa@cvcavets.com
Office Phone: (571)-209-1194
Thank you for participating in the Annual CVCA Calendar Contest!
©2023, CVCA - Cardiac Care for Pets. All Rights Reserved.