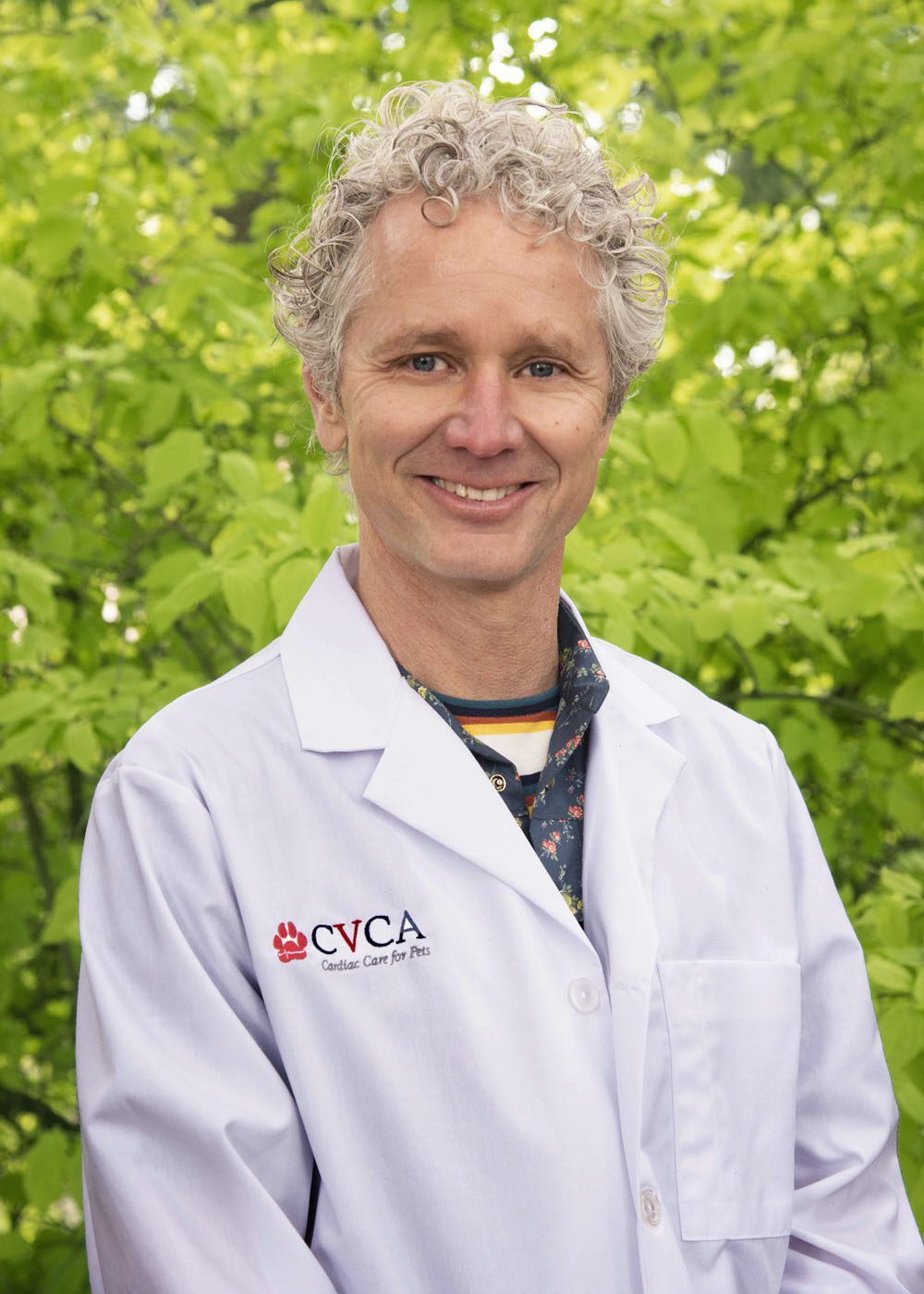 William Rausch
DVM, Diplomate, ACVIM (Cardiology)
Dr. Rausch received his undergraduate degree from the University of Florida and graduated from veterinary school at the University of Wisconsin.  He then completed a one-year rotating  internship at The Animal Medical Center in New York City.  Dr. Rausch then went on to pursue three years of specialized residency training in Small Animal Cardiology at North Carolina State University under the mentorship of three cardiologists.  He became board-certified in cardiology in 2003 and made Portland his home that same year.
Dr. Rausch has authored and co-authored papers in the Journal of Veterinary Cardiology, the Journal of the American Veterinary Medical Association and the Journal of Veterinary Internal Medicine.  His clinical focus is on maintaining the best possible quality of life in dogs and cats with heart disease.  In his free time he enjoys cycling, cooking and eating, and he can also be found playing in a local bluegrass band.
©2023, CVCA - Cardiac Care for Pets. All Rights Reserved.