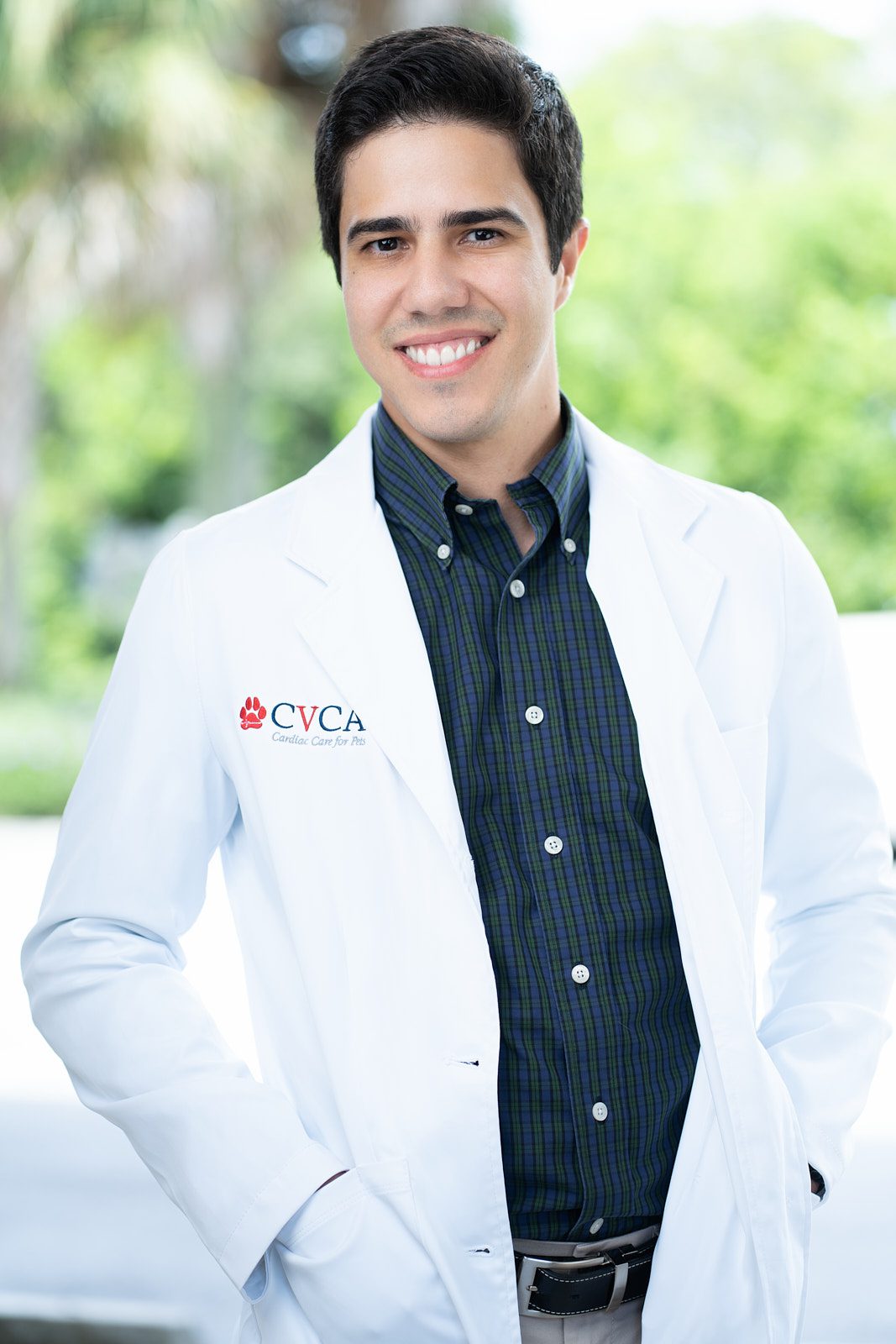 Paulo Rivera
DVM, Diplomate, ACVIM (Cardiology)
Dr. Paulo Rivera was born and raised in Puerto Rico. He graduated from the University of Puerto Rico, Arecibo with a major in Medical Microbiology.
He received his Doctorate in Veterinary Medicine from The Ohio State University College of Veterinary Medicine in 2018. Dr. Rivera then went on to complete a rotating internship in small animal medicine and surgery at the Virginia-Maryland College of Veterinary Medicine, followed by an emergency and critical care specialty internship at North Carolina State University College of Veterinary Medicine. He then moved to Gainesville, FL for a cardiology residency training in the University of Florida Small Animal Hospital. While Dr. Rivera is passionate for every aspect of cardiology, his main interests include diagnosis and management of congestive heart failure, congenital cardiac disease, minimally invasive cardiac intervention and pacemaker therapy.
During his cardiology residency, Dr. Rivera was involved in research and clinical teaching of veterinary students and interns. His research focused on the effects of certain drugs on vascular function in dogs with congestive heart failure due to degenerative mitral valve disease. Dr. Rivera has been a member of the Phi Zeta Veterinary Honor Society since 2018.
When not at work, Dr. Rivera enjoys spending his free time with his Cavalier King Charles Spaniel Ringo, and cat named Cali. He also has a pilot license and enjoys flying, hiking and other outdoor activities. Dr. Rivera is excited to bring his cardiologist services with CVCA in southern Florida.
Dr. Rivera will be working out of our West Palm Beach, FL location.
©2023, CVCA - Cardiac Care for Pets. All Rights Reserved.