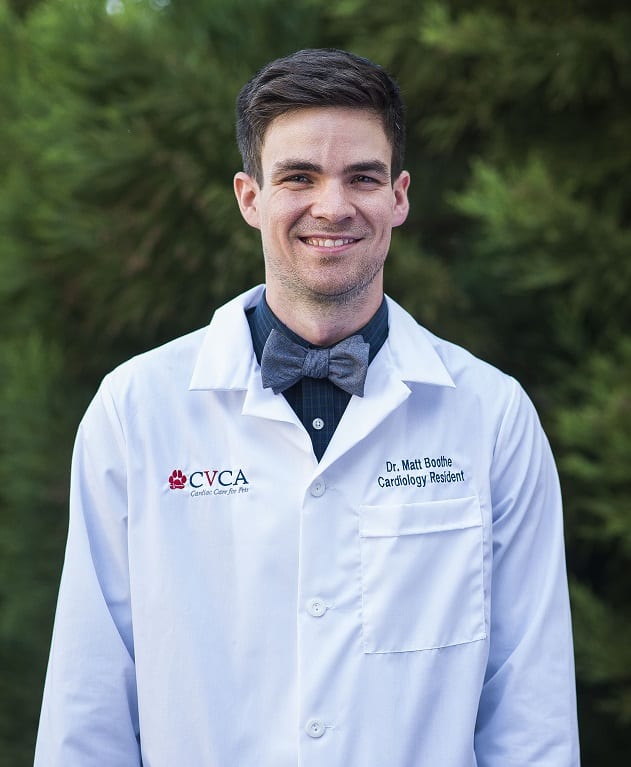 Matthew Boothe
DVM, Diplomate, ACVIM (Cardiology)
Matthew graduated from Auburn University with both his undergraduate and veterinary school degree.  After obtaining his DVM, he completed a one-year rotating internship at a practice in Atlanta, GA.  He then went on and participated in a pediatric cardiology fellowship and research program at the University of Florida before working as an associate veterinarian at a small animal hospital in Ocala, FL.  His cardiology interests include pulmonary hypertension, the role of nutrition in various heart diseases, and the management of canine/feline cardiomyopathies.
Dr. Boothe's interests include playing soccer, reading, playing the guitar, traveling with his wife Hannah, SEC football, and paddle boarding.  And, he enjoys any activity (hiking, etc.) with his dogs, Fox McCloud and Laney, as well as spending (mostly) quality time with his cats Obi, Kiesel, and Zaza. 
©2023, CVCA - Cardiac Care for Pets. All Rights Reserved.