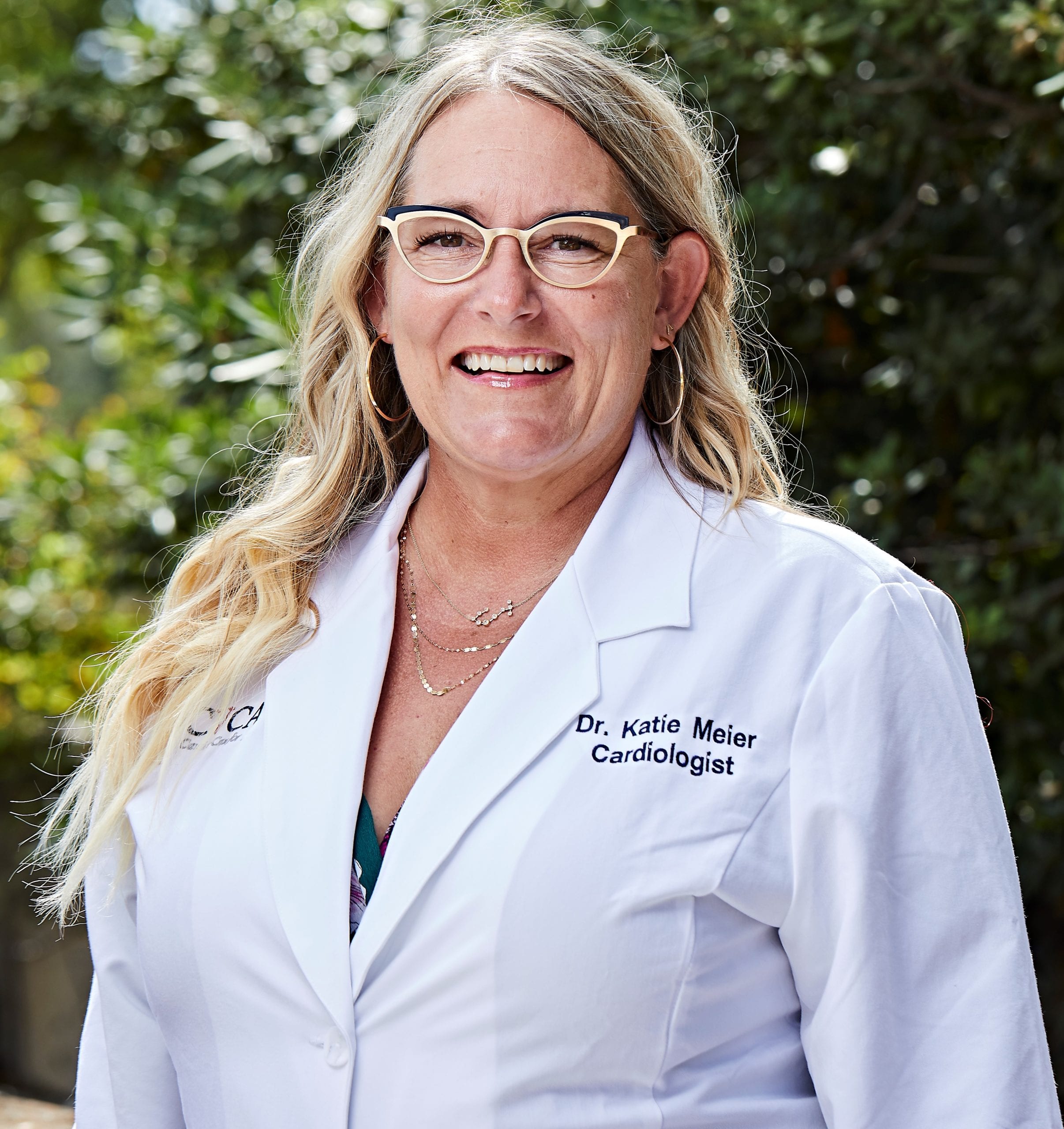 Katie Meier
DVM, Diplomate, ACVIM (Cardiology)
Dr. Meier graduated from the University of California at Davis School of Veterinary Medicine in 2003. She then went on to complete a year-long rotating post-graduate internship at Texas A&M College of Veterinary Medicine.
She completed her residency in Cardiology at the University of Pennsylvania Matthew J. Ryan Veterinary Hospital in 2006. She achieved board certification in 2007 and is a Diplomate of the American College of Veterinary Internal Medicine, subspecialty of Cardiology.
In 2009, Dr. Meier founded Austin Heart Vet, a comprehensive veterinary cardiology practice in central Texas. By offering advanced diagnostics and therapeutics, Dr. Meier hopes to bring the highest quality of specialty care to the largest number of pet owners and patients as possible. In 2018, Dr. Meier merged her practice with CVCA and is excited to bring the best of both businesses to the Austin veterinary community.
Special interests include arrhythmia diagnosis and management, diagnosis and interventional therapy for congenital heart disease, and long-term management of congestive heart failure.
When not listening for murmurs and arrhythmias, Dr. Meier enjoys spending time with her family, especially on area lakes while wake surfing.
©2023, CVCA - Cardiac Care for Pets. All Rights Reserved.