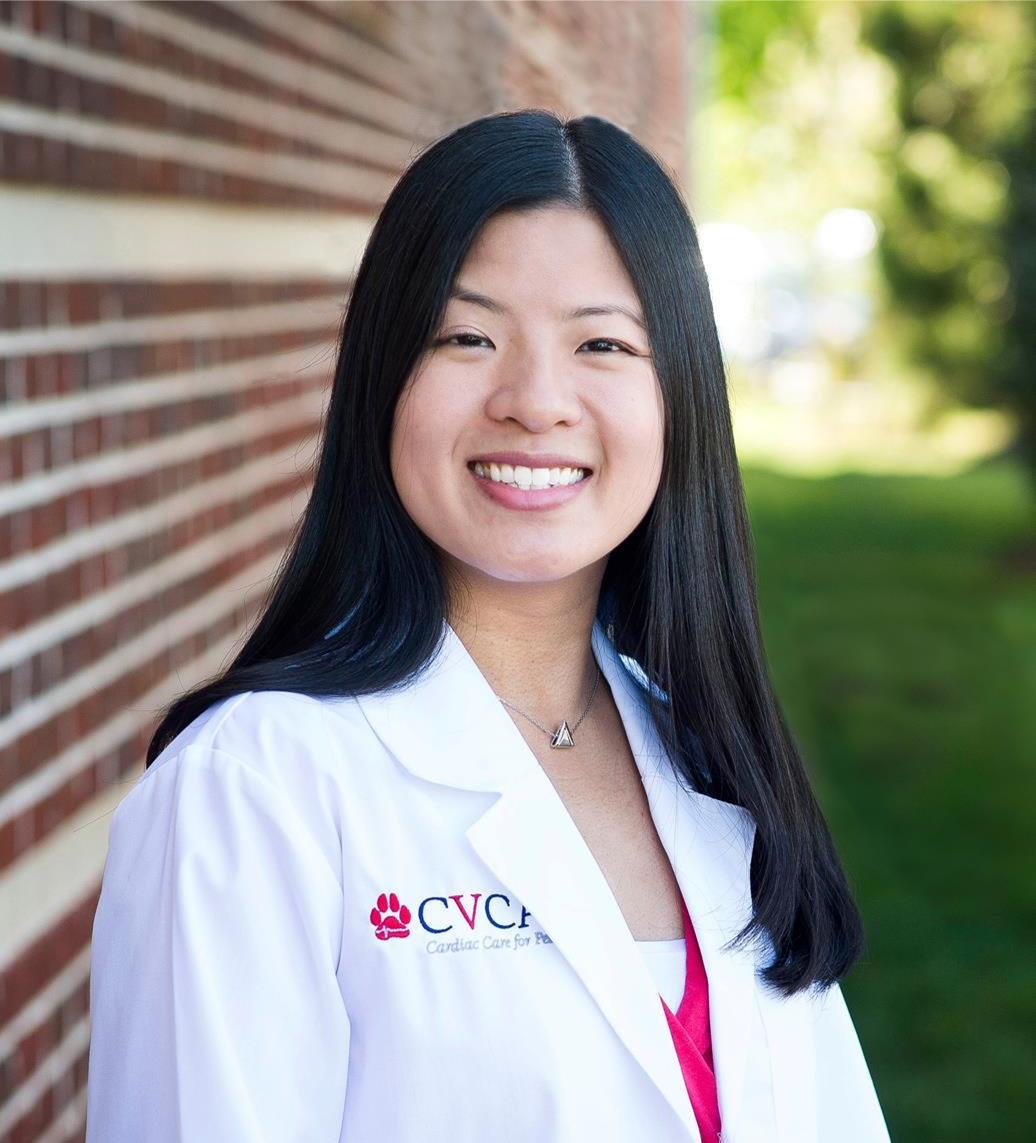 Julia Shih
VMD, Diplomate, ACVIM (Cardiology)
Dr. Shih received her Bachelor of Science in Biopsychology from Tufts University in 2006 and went on to graduate from the University of Pennsylvania School of Veterinary Medicine in 2010. She then completed a small animal rotating medical and surgical internship at Oradell Animal Hospital. After practicing emergency medicine for one year, she returned to Oradell Animal Hospital to pursue a residency in cardiology, and she achieved Diplomate status with the American College of Veterinary Internal Medicine (Cardiology) in July 2015. She spent two years as a veterinary cardiologist in Philadelphia before moving to Maryland to join CVCA.
Julia's interests include the pathophysiology and medical management of acute and chronic congestive heart failure, management of thromboembolic complications, identification and management of congenital heart disease, and management of pulmonary arterial hypertension. She strongly believes in the importance of educating her clients so that together, they can devise the best treatment plan for their pet and their family.
Dr. Shih lives with her husband, their dachshund mix ("Wiley," a.k.a "Longbody") and their cat/pseudo-dog ("Miles"). She enjoys spending time with her family and friends, loves trying new restaurants and enjoys traveling. She is an avid Red Sox fan and looks forward to rooting for the Sox when they face the Orioles at Camden Field.
©2023, CVCA - Cardiac Care for Pets. All Rights Reserved.