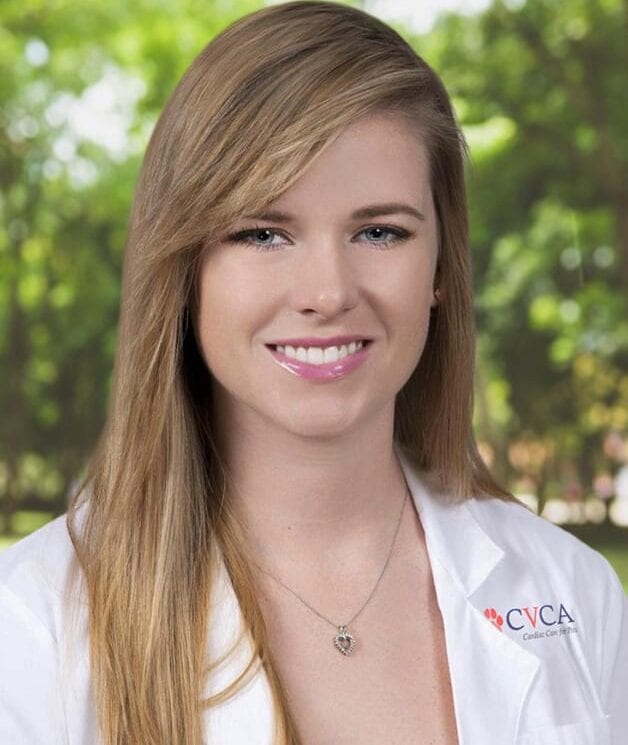 Julia Lindholm
DVM, Diplomate, ACVIM (Cardiology)
Dr. Julia Lindholm, a Massachusetts native, spent more of her childhood growing up in the south, including Georgia, North Carolina, and Texas. She decided to stick with Texas and attended Texas A & M University for veterinary school. From there, she had a rotating medicine and surgery internship at Purdue University in Indiana, which was followed by a cardiology internship at MedVet Cincinnati in Ohio.
Dr. Lindholm spent three years at Angell-MSPCA in Boston for a Cardiology Residency. During her cardiology training, she had the opportunity to work not only with cats and dogs, but also with rabbits, guinea pigs, rats, hamsters, chinchillas, ferrets, snakes, hedgehogs, meerkats, kemp's ridley and loggerhead turtles, African painted dogs, a hippo, and a gorilla. She also spent time at Boston Children's Hospital and Dell Children's Hospital, learning advanced interventional cardiology.
Outside of cardiology, Dr. Lindholm's passion is horses. She coached the equestrian team at Texas Tech for three years and then rode hunters and jumpers full-time before attending veterinary school. She still rides and recently purchased a hunter/jumper with a promising show career ahead. She also has two Manx cats and is on the lookout for a dog to fit into the mix.
©2023, CVCA - Cardiac Care for Pets. All Rights Reserved.