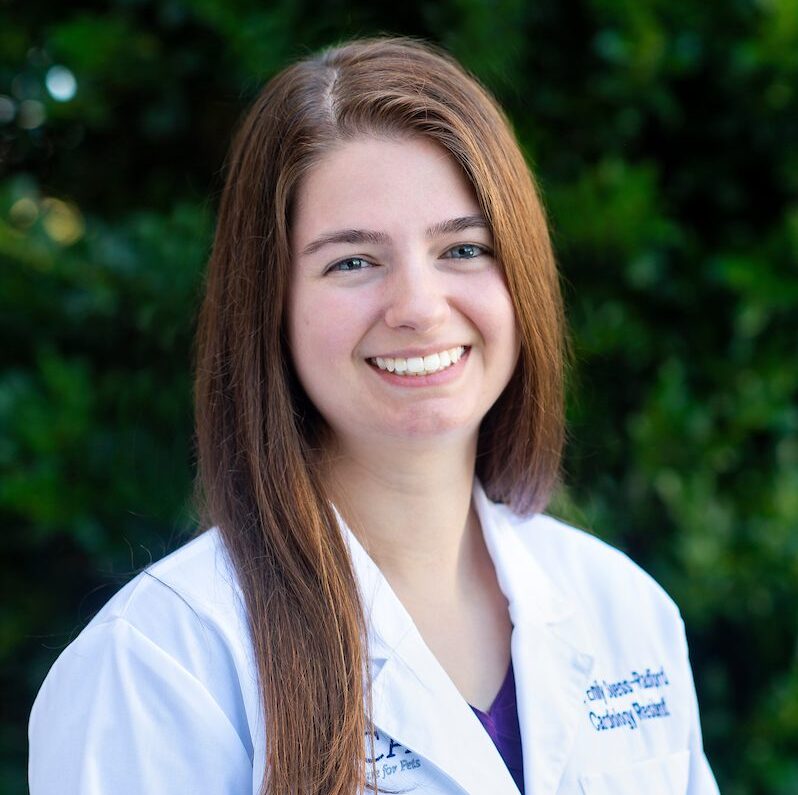 Emily Suess-Radford
DVM, Resident in Cardiology
Emily received her Bachelor of Science in Animal Science from Virginia Tech in 2016, and went on to graduate from The Virginia-Maryland College of Veterinary Medicine in 2020. She then completed a small animal medical and surgical internship at VCA Southpaws in Fairfax, VA before being accepted into CVCA's residency program. Her Cardiology interests include cardiac arrhythmias, inherited cardiovascular diseases, and degenerative valve disease.
She and her husband are excited to be staying in the Northern Virginia area with our three Labrador Retrievers (Mae, Bea, and Trouble), two cats (Loki and Merlin), and bearded dragon (Pudge). In her spare time, she enjoys hiking, dog training, and rock climbing as well as baking or making chocolates! During her residency, she will be located at our Leesburg, Virginia office inside of The LifeCentre.
©2023, CVCA - Cardiac Care for Pets. All Rights Reserved.